Chesatochi Newsletter #02 - Matic & Polkadot
Love of Crypto & Coffee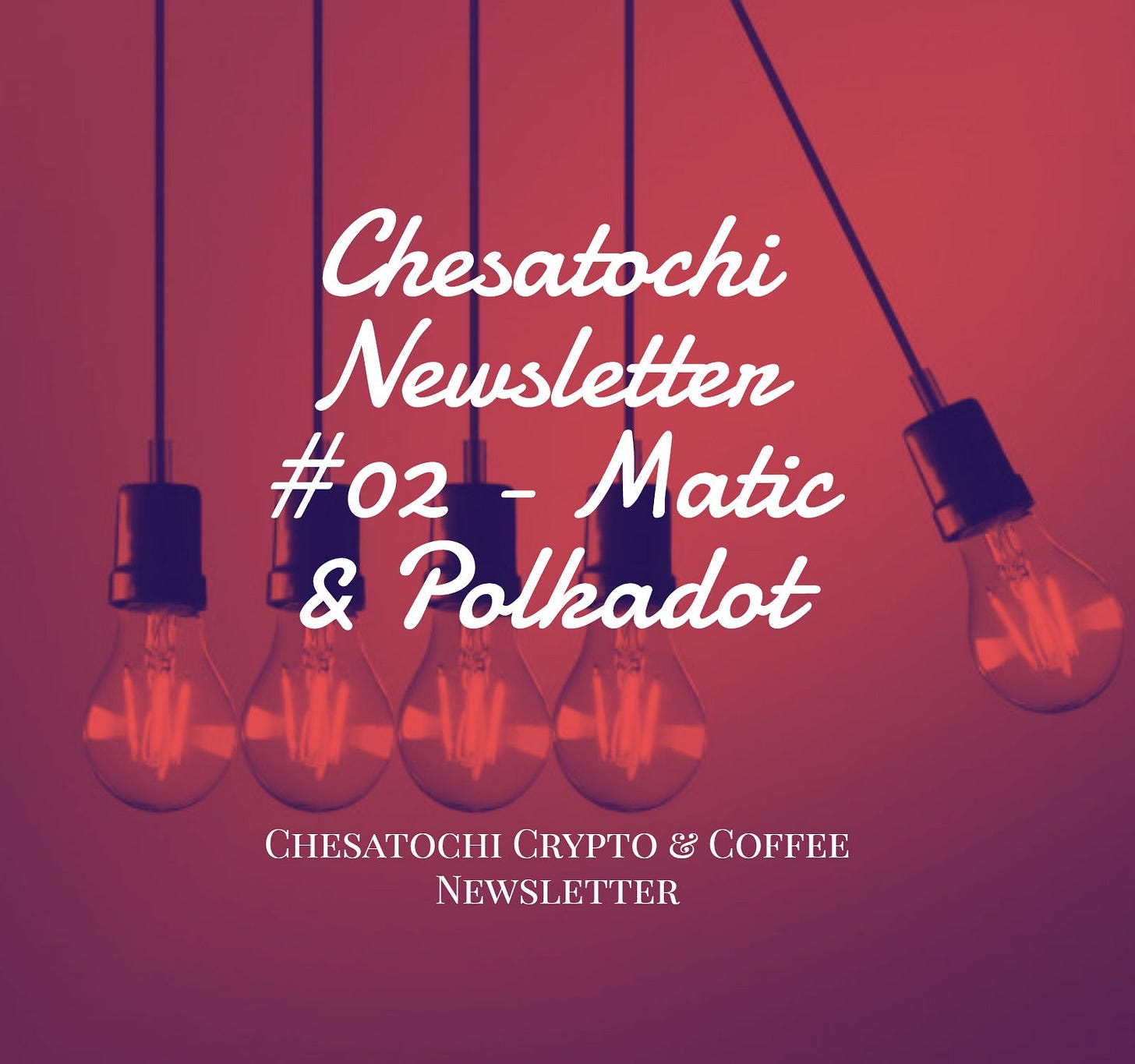 Hello, Lovers of Crypto & Coffee,
Each week we have something appealing, interesting that happens on the land of crypto.
You might be aware if you are in this ecosystem!
If you transact over the Ethereum network, you have experienced the high gas fees. Discover the sidechain Matic where you save on fees with instant transactions on the Ethereum network.
A lot of folks believe Polkadot is the next big thing and might be the Ethereum killer. I have the vision we are in a world, where we can have healthy competition instead.
Polkadot
Come, read and watch my article about Polkadot.
1 - Article link: Polkadot – The Missing Piece of the Puzzle for Web 3.0
2 - Video: CC89 - Discover What is Hiding Beyond Polkadot.
Matic sidechain
Discover the Matic sidechain for Ethereum
1 - Article link: Matic – Fast Transactions with Low Fees – Staking Reward Around 30%
2- Video: CC87 - Discover Matic Sidechain Solution & DAPPS Interaction
Conclusion
So many actions that are happening around in the crypto sphere. Matic and Polkadot are two awesome projects you need to investigate if you are curious about them naturally!
Spread the love about this newsletter, subscribe, and leave a comment.