Chesatochi Newsletter #03 - Oikos & Reserve DeFi
Love of Crypto & Coffee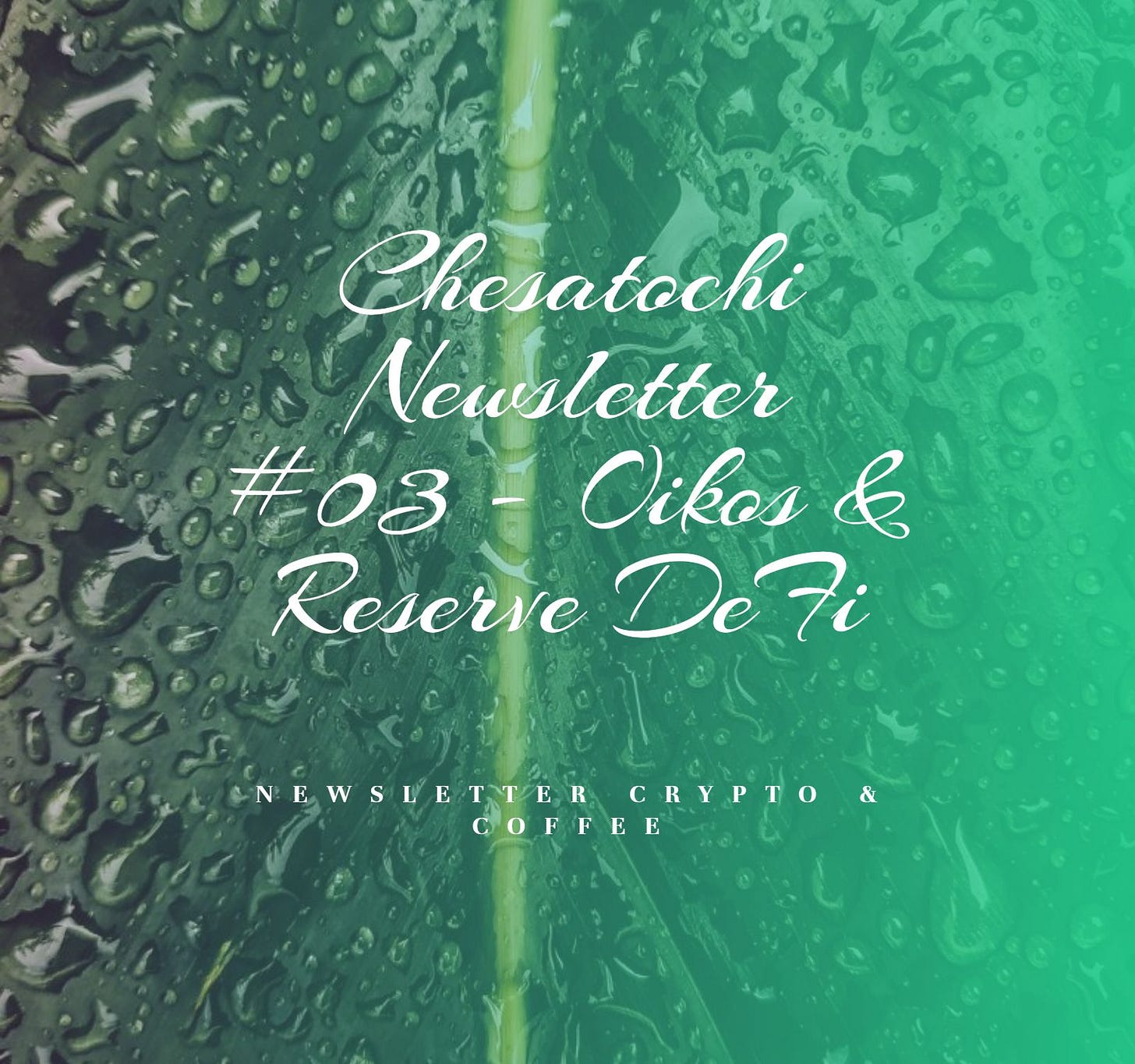 Hi, Lover of Crypto & Coffee,
Introduction
I would like to present to you 10 projects but is humanly impossible and I prefer to stick to 2 or 3 projects.
DeFi continues to be a hot topic with yield farmers and traders trying to make a lot of money.
Be careful, many of the DeFi projects will become useless and might disappear. - Chesatochi.com
In the meantime, I have produced great content about two hot DeFi projects.
Oikos on Tron
Is a series of DeFi DAPPS that are packaged under the Oikos name.
You can access the following DAPPS:
Minter

Oikos Swap

Oikos Exchange
To learn more, you can watch and read my content about Oikos.
CC92 - Oikos DeFi Solution on Tron Ecosystem
Article link: Oikos – A Useful Ecosystem of DeFi DAPPS on Tron
Reserve Defi Project
You might know that a lot of countries around the world experience hyperinflation. This manipulation and mismanagement caused the following elements:
Their citizens lose their purchasing power.

Impossible to build and predict their future.
Reserve is a project on Ethereum that wants to tap into this niche with the RSV stablecoin.
Come watch the video I have made about Reserve.
Conclusion
I love to cover what is happening in the DeFi movement because this provides a healthy Plan B. Everyone in the world can access and take part in this revolution with no bank account.
This excites me!
Chesatochi - Love of Crypto & Coffee